Accelerated Health Insurance underwriting

using AI
Simplifying the onboarding of new customers: Easy to Use and With Fewer Questions.
Good Health is Just One Step Away with Our Remote Health Screening Solution
Our long-term collaboration with Gen Re has allowed us to develop a unique framework to assist insurers with underwriting specific products for the digitally native policy holder.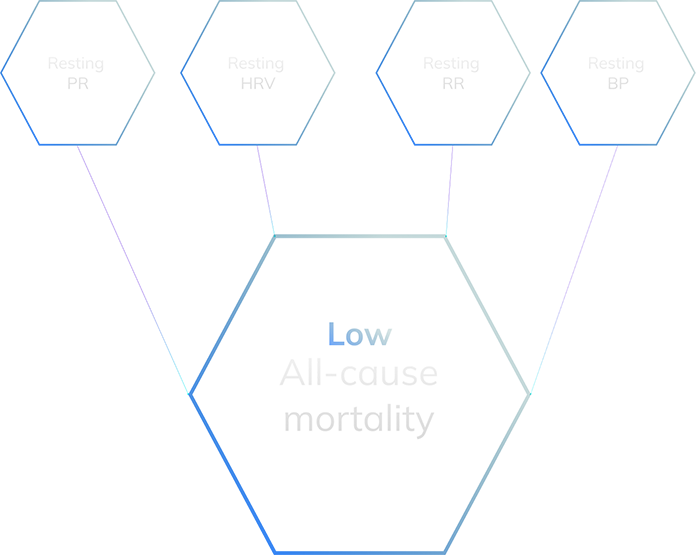 Using physiological parameters measured at rest, we can calculate all-cause mortality risk for individuals which be used for straight-through-processing (STP).
Our solution offers the most accessible way for users to obtain insights into their health. Encouraging your policy holders to improve their health through intelligent health scoring.
Enhance your remote monitoring capabilities on your platform by allowing users to track and understand their own physiological insights over time.